Award-winning our Revés armchair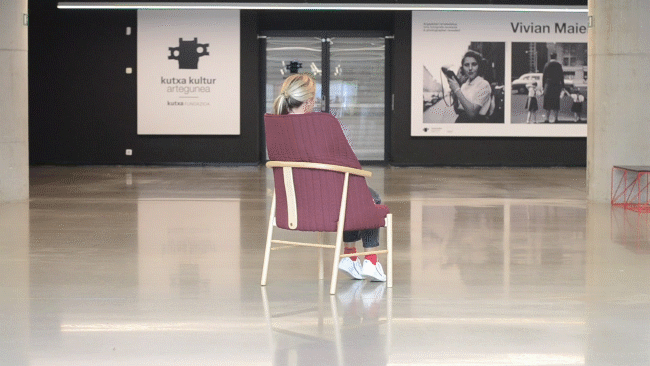 The Revés armchair is a chair halfway between poltrona and chair that collects, embraces and allows you to feel protected. It can be used in read mode or in chat mode, only by changing the position of the hood.
"By raising the hood you can feel protected like a child in a tent"
The structure is made of beech wood, oil-treated, upholstered in two shades with a pleasant textile made in Denmark by Garbriel®. Beech wood is a wood widely used in the north of the peninsula to make traditional furniture. The textiles used have an eco-label and are free of heavy metals. Available in various colours or client fabric, it brings freshness and a style of modern lines, with a touch of colour to any space. It is made by carpenters from La Rioja and upholstered in Bizkaia, trying to apply Slow design concepts.
It is ideal for public spaces, open spaces, such as libraries, entrances, waiting rooms, large rooms where you need to divide the space with furniture.
Manufacturer: Abana Bilbao
The Revés chair has been awarded the Red Dot Award: Design Concept 2015.